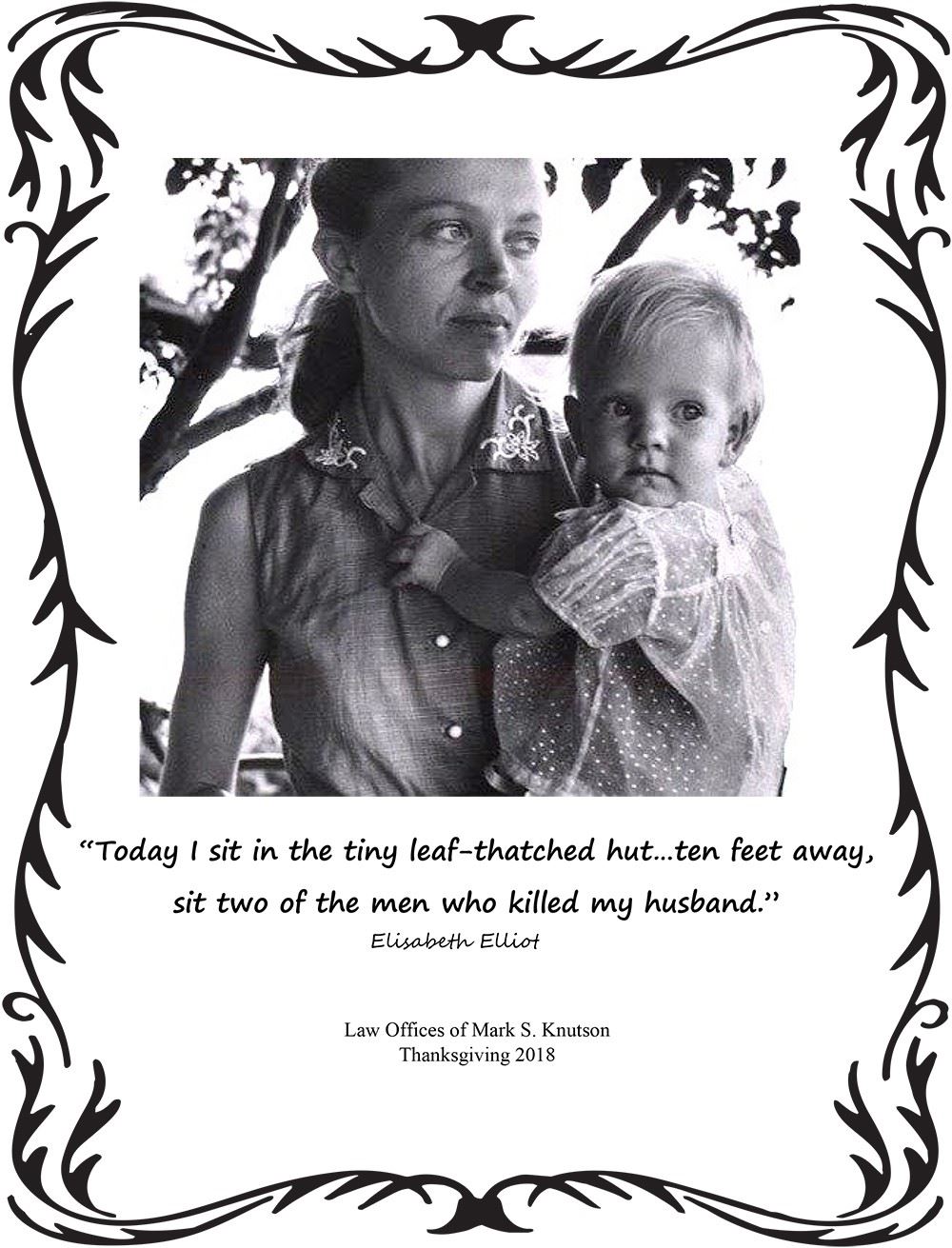 ​
Dear Friends,
John, a young Navy pilot, is shot down over enemy territory and endures years of cruel captivity and soul-numbing isolation. Then, when his North Vietnam captors sense an opportunity to score an unearned propaganda victory on the world stage because the pilot is the son of an American Admiral, they offer him early release. Instead of seizing on the opportunity, he refuses it. Owing to a sense of honor and duty toward his fellow prisoners of war, he insists that everyone is released in the order they were captured. The result is years more of prison and mistreatment until all are finally released.1
Moments after takeoff from LaGuardia Airport, "Sully," a middle-aged airline pilot, finds his Airbus A320 robbed of all thrusting power after a chance encounter with a flock of geese near Midtown Manhattan. With incredible skill, focus, and calm, he first glides his giant plane filled with men, women, and children onto the surface of the Hudson River. Then, with total disregard for his own well-being, he remains on board until he personally assists all 155 passengers onto the wings of the floating plane. There is no loss of life, and all make it safely to shore.2
Elisabeth, a young wife, and mother in her mid-20s, moves into the jungles of Ecuador. Along with her husband and four other couples, they attempt to make contact with a stone-age tribe known only for their ferocity and isolation. As one article notes, "They were young, bright, and full of a can-do enthusiasm that was contagious…Others had tried before them and failed."3 The tribe had killed all outsiders ever caught in their area.
In a bold move to establish contact with the Auca people (Auca means "wild"), the young woman's husband and four other men fly their small plane into the heart of the forbidding jungle. They successfully land on a narrow strip of sand in the Curaray River and set up camp. The men later dub their outpost "Palm Beach." They arrange with their wives, who are living back at a mission compound, to await contact from them by radio at precisely 4:30 p.m. on Sunday. The anxious wives gather around the radio receiver at the appointed time and wait…and wait…and wait. Nothing but radio silence.
Now concerned that something might have gone wrong at Palm Beach, a group of fellow missionaries is dispatched to fly over the isolated area. They find no sign of life at Palm Beach—only a small plane stripped of all its cover fabric parked forlornly on the beach. A military search and rescue team is dispatched to the area by helicopter. A few days later the search party returns with tragic news. All five men have been found dead in the river—apparently the victims of an ambush by Aucas.
Once the news of the tragedy is released to the world, the story rivets the nation and sends a shockwave of sorrow and disbelief around the globe. Life Magazine dispatches a reporter to the scene. By the end of the month, the national magazine features a cover photo of the five widows gathered at the breakfast table to hear the heartbreaking tale of the search for their husbands.
Elisabeth would later report in her best-selling account of the tragedy entitled, Through the Gates of Splendor, "It was evident that death had been caused by lance wounds. But how had ten Aucas managed to overcome five men who were armed with guns? There was evidence of a struggle on the beach…however, no blood was found. If any Aucas had suffered it was not apparent."4 The startling truth soon emerges that though the five young men carried rifles with them to the river base, in their final hour they refused to use them to save their own lives. Instead, they chose to die rather than harm any of the Auca people they had come to help. One of the earlier journal entries of Elisabeth's husband reflected a mindset that might explain the men's response that fateful day. On October 28, 1949, he wrote: "He is no fool who gives up what he cannot keep gaining that which he cannot lose."
Men and women through the centuries have voluntarily given up their lives attempting to carry a message of compassion and faith to hostile areas. Yet what sets this story apart from many others is what happened in the year following the tragedy. Instead of remaining in the United States with her 3 1/2-year-old daughters, this remarkable woman, at risk to her own life and child, returned to the very place and people that had killed her husband. There she and other female relatives of the slain continued their work, reaching out to the Auca people in an astonishing display of love and forgiveness. The results are no less than a miracle.
As Elisabeth recounts in Through the Gates of Splendor, "Today I sit in the tiny leaf-thatched hut on the Tiwanu River, not many miles southwest of Palm Beach. In another leaf house, just about ten feet away, sit two of the men who killed my husband. Gikita, one of the men, has just helped Valerie (her daughter) roast a plantain…"5
So what do the late Senator John McCain, Captain Chesley Sullenberger, and Elisabeth Elliot have in common? They are all heroes!
One online dictionary defines a hero as, "A person noted for courageous acts or nobility of character."6 Heroism can take many forms. For one, it was sacrificing freedom for the sake of fellow prisoners. For another, it was risking his life on a chilly river to save others. For a widowed young mother, it was offering forgiveness and kindness to the very people who had broken her heart.
Each of us has the potential for heroism if we will make the selfless choices others are unwilling to make. The Bible reminds us heroism has its roots in love: "Greater love has no one than this, that one lay down his life for his friends." John 15:13.
This Thanksgiving let us give thanks for the heroes among us, both past and present, who inspire us by their sacrifice, embolden us by their courage, and motivate us by their love.
Happy Thanksgiving,
The Law Offices of Mark S. Knutson, S.C.